Maine East Students Recognized for Service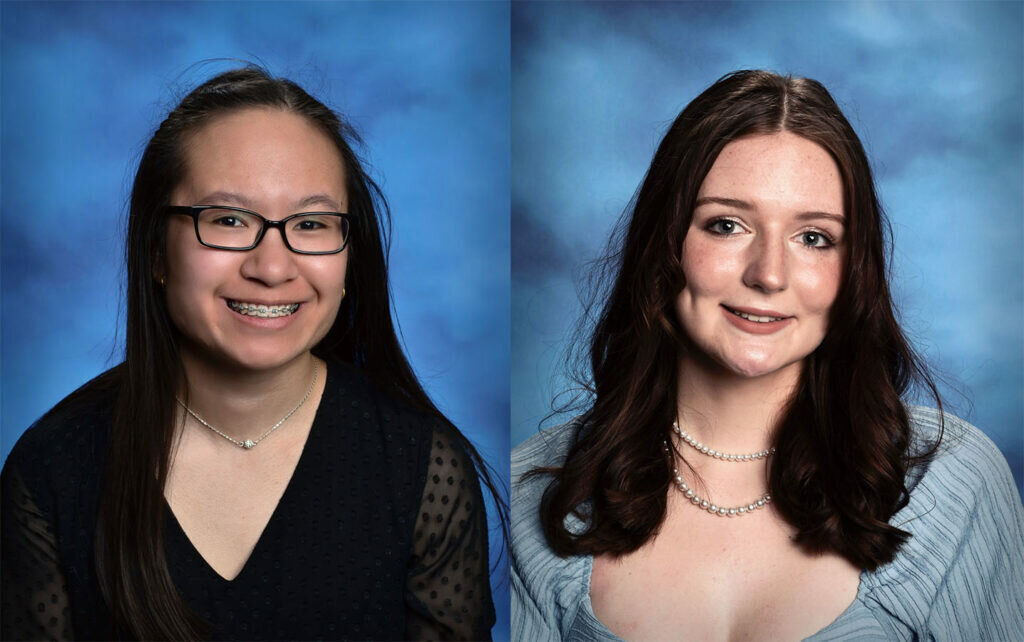 Maine East High School had 41 students recognized by the United Nations Association of the USA (UNA-USA) and InnerView in the 5th Annual National Community Service Impact Awards. This program, open to all U.S. high school students, has been designed to connect student community service activities, skill development, and personal commitment to the Sustainable Development Goals (SDGs) to transform our world. The Kroger Co. is presenting the third annual Zero Hero Awards to students for taking action to help create communities free of hunger and waste. The award program recognizes a range of student achievement: Ambassador for 100 hours, Honor for 40 hours and Merit for 20 hours of service this school year and special recognition for a focus on Zero Hunger and Zero Waste.
Ambassador Awardees: Katelyn Gau (pictured left) and Kathleen McGinnis (pictured right).
Honor Awardees: Aviva Hurwitz, Olivia Medina, Sarah Phan and Michelle Piro.
Merit Awardees: Regina Alvarez, Grace Antar, Rianca Argenal, Fiza Bajwa, Alexis Biju, Michael Brook, Lana Coralic, Megan Espinoza, Khadejah Fatima, Josephine Fleischel, Adriana Gray, Hannah Hernandez, Annie Jaimon, Rayhan Khaja, Usman Khan, Victoria Kulaga, Elizabeth Lebedev, Bradley Lov, Sophia Menias, Zeel Mody, Angel Ninan, Denise Olea, Ishaben Patel, Misha Patel, Shrut Patel, Riya Rana, Prem Shah, Ayra Suifua, Krupa Tailor, Kelly Tsogtjargal, Sarah Varghese and Sujaan Vhora.
Special Recognition Awardees: Anne Grace Baetiong, Cecilia Hernandez, Victoria Kulaga, Bradley Lov, Michael Angelo Lucas, Olivia Medina, Shrut Patel, Ayra Suifua and Sarah Varghese.