Maine South to Stage Our Town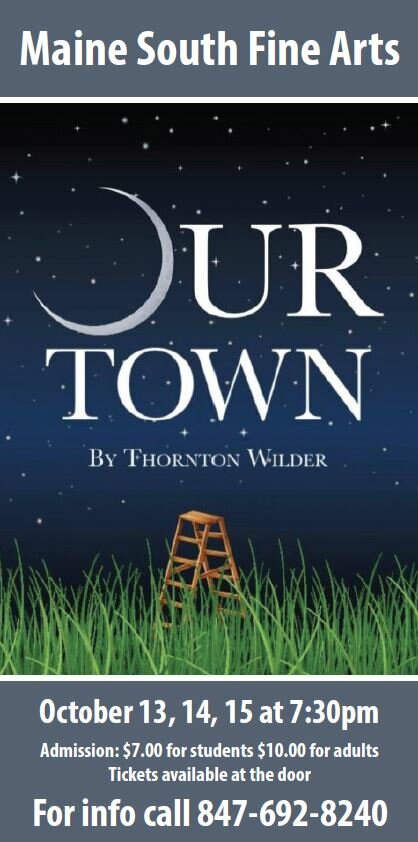 The Maine South High School Fine Arts Department will present OUR TOWN by Thornton Wilder on October 13, 14, and 15, 2022 at 7:30 PM in the Maine South Watson Auditorium.
OUR TOWN is the Pulitzer Prize-winning theatrical classic that tells the stories of the fictional town of Grover's Corners, New Hampshire. At first, Wilder's play seems to paint a simple portrait of small-town America. As time passes, however, the story reveals a breathtaking picture of our shared humanity and our universal need for community.
As Thornton Wilder himself said, "It is an attempt to find a value above all price for the smallest events of our daily life."
The play will be presented by a cast of 31 Maine South students and more than 90 technical crew members.
Tickets are $7.00 for students and $10.00 for adults and available for purchase at the door.
The play will be presented at the Maine South High School Watson Auditorium, 1111 South Dee Road, Park Ridge, Illinois, 60068. Fine Arts Department.