Maine South Yearbook Staff Honored for Excellence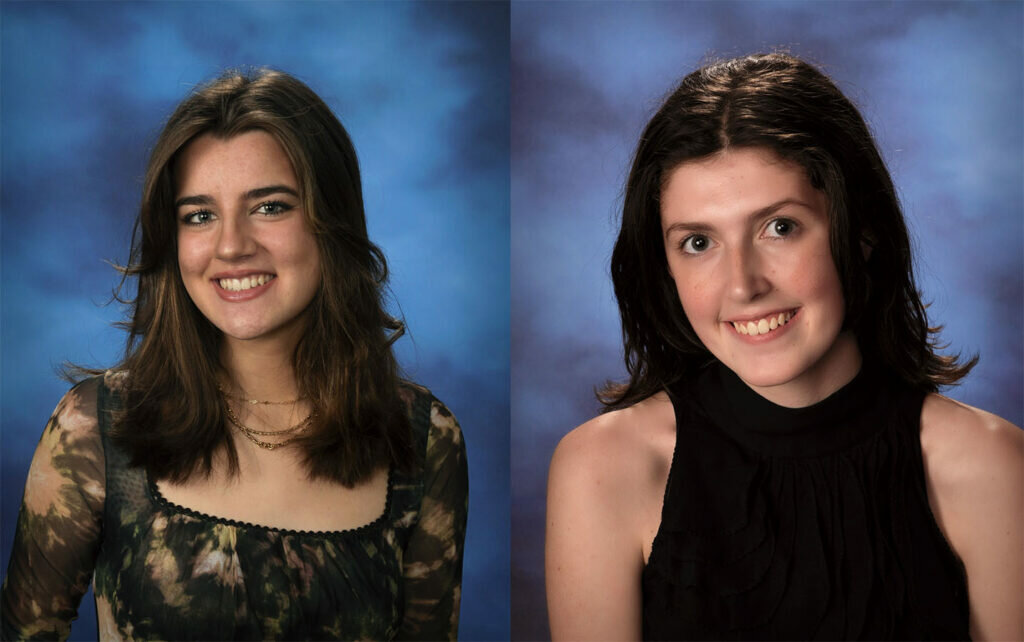 Maine South's 2021 edition of the Eyrie yearbook titled "En Route" recently earned top honors from three organizations that evaluate student publications.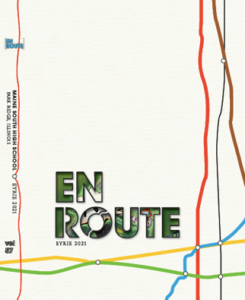 The 57th volume of the Eyrie earned the prestigious Golden Eagle award from the Northern Illinois Scholastic Press Association, the first time the school has earned this award for the yearbook.
The yearbook also took home first place from the National Scholastic Press Association as well as a gold medal from the Columbia Scholastic Press Association.
The co-editors of the 2021 edition were Juliana Parisi (left) and Molly Shanahan (right).
The faculty advisor was Richard Jones and the faculty assistant advisor was Jim McGowan.