Maine West Latinx Club Accepts Des Plaines City Council's Hispanic Heritage Month Proclamation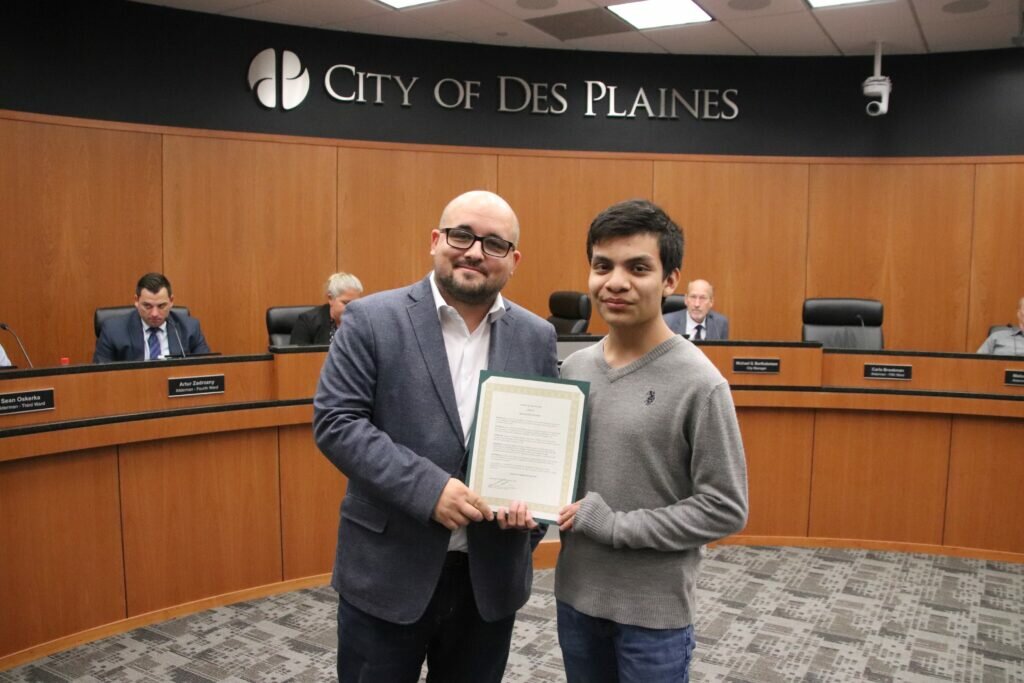 Recently Maine West High School Senior Erick Gonzalez (right) attended a Des Plaines City Council meeting to represent the school and the Latinx Club to accept the Hispanic Heritage Month proclamation. Mayor Andrew Goczkowski (left) presented the Hispanic Heritage Month proclamation to Erick as part of the meeting.
The proclamation stated, in part, that the City Council and Mayor honor the contributions Hispanics have made throughout history and the contributions of the Des Plaines Hispanic community that have added to the character and vitality of the City of Des Plaines by fueling the culture and economy through entrepreneurship and industry, the arts, education, healthcare services and other areas.
The Latinx Club at Maine West started in 1998 to celebrate the cultures and traditions of the Maine West Hispanic student population with the hope of providing the students with additional resources to be successful. The club sponsors events such as the Día de los Muertos and Posada Dance to promote and celebrate Latinx culture. The group is also dedicated to organizing fundraising activities and events for college scholarships. In order to raise funds the group has organized dances and food and beverage sales.