Students Participate in Fearless Girls Event
Juniors and seniors at Maine South, who were chosen by Maine South faculty and staff members, participated in an event titled Fearless Girls. The half day session aimed to share with young women the obstacles women face, to help the students prepare for obstacles in their own lives and to celebrate how strong and capable the students are in whatever they choose to do after high school.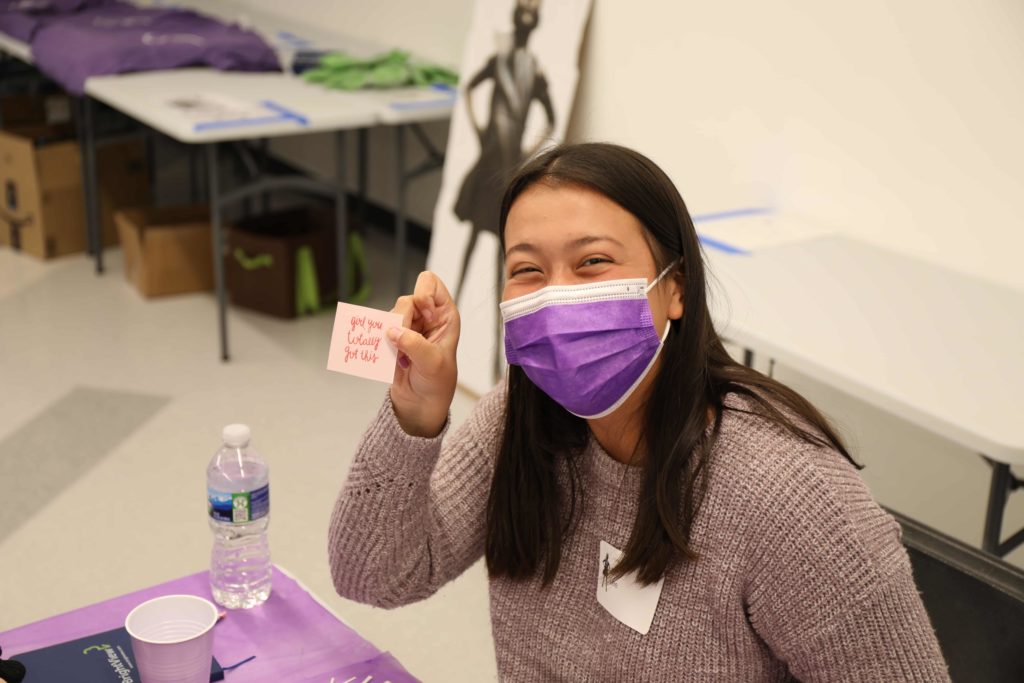 During the ½ day session, students learned about the Fearless Girl statue in New York City and discussed its significance and the inscription on the statue that states: "Know the power of women in leadership. SHE makes a difference."
The group also heard from nine panelists who are all successful women in their chosen profession including:
Kate Galecki who works with We Are Rosie as the Head of Growth.
Shelley Brosnan who is a certified safety professional and is the Area Superintendent for Brightview Landscape Development.
Gia DeCicco who is the National Senior Manager of Leadership Development BDO USA, LLP.
Kari Rule who works for Remedy Medical Properties, Inc. as the Executive Vice President of Human Resources.
Camille DeCicco who works for Discover Financial Services as the Sr. Manager of Diversity, Equity, and Inclusion.
Vanessa Tobin who works for Park Ridge at Park Ridge Pediatrics as a Registered Nurse.
Colleen Wilson who is currently working for This Little Goat as the Vice President of Sales.
Mellissa Porcaro who works at ACE Hardware as the Store Director.
Sandra Hedin who works for Veterans Health Administration as the National Clinical Pharmacy Program Manager.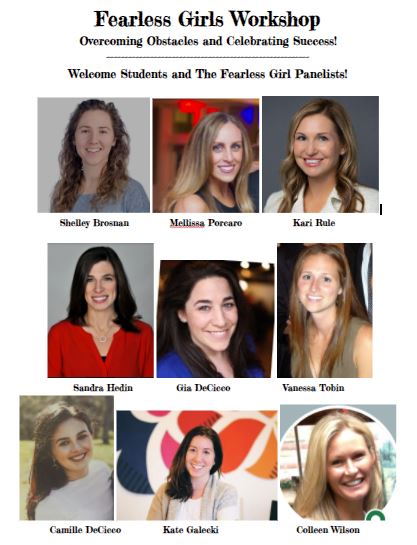 Senior Tara Murphy said that she learned that everyone is facing obstacles in their lives and careers. "It helped to instill confidence for me," she says. "The day was very eye opening to hear that these obstacles are in every field and these women have overcome the obstacles to be successful."
Senior Cynthia Lombaida shared that she was overwhelmed in a positive way after hearing from the women on the panel. "It has really been a comfort to me to learn that I don't have to have all of the answers right now. The day was very inspiring."