District 207 Chief Technology Officer Earns National Recognition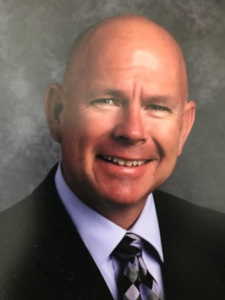 The Consortium for School Networking (CoSN) recently announced this year's education technology award winners during its annual conference and District 207 Chief Technology Officer Don Ringelestein was named the organization's Volunteer of the Year. The 2021 winners are individuals and groups that are driving innovative teaching and learning in school districts across the United States by championing the equitable use of technology in both in-person and virtual classrooms.
The Volunteer of the Year award recognizes the achievements of one CoSN member who has provided exemplary support to the organization over the past year. Don has been a prime mover in one of CoSN's largest chapters, Illinois. He has been strong in volunteering to do peer reviews for school districts. He is a CETL and serves as a leader on CoSN's Certification Governance Committee. On top of that, Don is consistently first to raise his hand to volunteer and gives his time generously to CoSN and the Illinois chapter.
Don has been with District 207 since last July and prior to arriving in District 207 he was Director of Technology/CTO with West Aurora School District 129. He has additional school district and business related experience.
"Looking back at the past year, so many school districts, chief technology officers, superintendents and other education leaders stepped up to the plate and led their communities through the most abrupt digital transformation in recent history. Those that we are honoring today stood out among an impressive list of 2020 accomplishments from edtech experts across the country," said Keith Krueger, CEO of CoSN. "We admire their unwavering commitments to innovation, digital equity and accessibility, and look forward to seeing what the future of learning may look like with these leaders at the helm."
CoSN is the premier professional association for school system technology leaders. CoSN provides thought leadership resources, community best practices and advocacy tools to help leaders succeed in the digital transformation. CoSN represents more than 13 million students in school districts nationwide and continues to grow as a powerful and influential voice in K-12 education.