FROST ACADEMY
All students referred to Ralph J. Frost Academy are eligible under the Individual with Disabilities Education Act and must be a resident of District 207 High Schools – Maine East, South, or West. The goal of Frost Academy is to provide a structured therapeutic educational environment to improve students academic, vocational, and social/emotional learning. In addition, Frost Academy enhances the mission of District 207 "To Improve Learning" by incorporating the Illinois State Board of Education Social Emotional Learning Standards (SEL). These standards have been developed in accordance with Section 15(a) of Public Act 93-0495. There is significant evidence that instruction and support with social skills, emotional management, and behavioral regulation can help individuals overcome behaviors that interfere with success in school and meaningfully connecting with others. Thus, the primary goal at Frost Academy is to assist the student in developing emotional wellness and social skills that lead to success in educational, vocational, and interpersonal areas of life. We strive to strengthen positive social emotional skills and improve emotional management by having the students observe interactions modeled properly and by working with students to develop essential coping, management, and regulation skills. In addition, a structured program with clear predictable guidelines and behavioral expectations is essential for student growth and well-being.
The program approach has four main aspects that are represented below.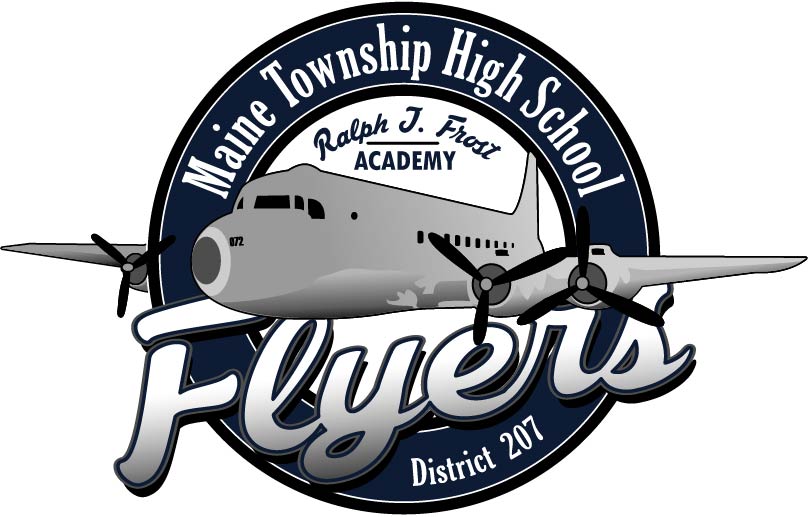 TESTIMONIALS
"I have people here who support me."
– Frost Student
"I value being able to come to a place that puts me in a different mind space and a place where other people dealing with life just like me."
– Frost Student
"I can express myself and get away from the stress and worries at home. It is a very respectful place where teachers respect you and how you feel."
– Frost Student
"The staff's genuine interest in helping kids succeed. I appreciate the flexibility of the staff in terms of creating a schedule to best accommodate the students' needs."
– Frost Parent
"The concern and care shown for my child is genuine. He has grown academically, emotionally and socially due to their hard work and dedication."
– Frost Parent
"I'm so thankful for our partnership and the support you and your team have shown to me and my daughter! I hope someday to help other parents navigate services and also show how effective school and parents can be when working together. Your team at Frost is outstanding and much appreciated!"
– Frost Parent
Curriculum
Courses at Frost Academy are aligned with course students would take at their home schools. Students are enrolled in 7 courses each semester. Our staff plan engaging and rigorous lessons that promote higher level thinking across content areas. Staff work together as a professional learning team to align cross disciplinary themes and deliver sequential instruction of pre-identified learning standards. Additionally, assessment data is examined at the building level on an ongoing basis to help determine which students need more support and which students need exposure to more challenging concepts.
Graduation
Students attending Frost Academy earn and receive a high school diploma from their assigned home school. Unless informed otherwise, students may participate in their home school's graduation ceremony. Transcripts only refer to the course of study pursued by the graduate not to the graduate's academic record.
Handbook
Link to the handbook as a PDF and as a webpage
For more information​
Contact Anna Hamilton, Frost Academy Department Chair at 847.292.6521.
Fax: 847.692.8132
History
In January of 2015 the District 207 Board of Education approved the renaming of the Alternative Resource Center (ARC) to Ralph J. Frost Academy (Flyers). ARC began in 1985 as a program designed to provide specific interventions for high school level students eligible to receive special education services. The program was designed to provide students with identified social and emotional needs opportunities to receive support in a small, highly structured, off-campus facility. The goal of the program is to allow the student to continue earning high school credits toward graduation while addressing the needs identified within their Individual Education Plan (IEP).
Mr. Ralph J. Frost was a former assistant superintendent of the Maine Township High Schools and was a well known, highly respected leader in the education field. Under his guidance, school districts in the area worked together to form the Maine Township Special Education Program (MTSEP) in 1966. The nickname/mascot Flyers was selected to honor the contributions made in December 1944, when students at Maine Township High School combined forces with their teachers, school administrators, and community members to sell war bonds. The drive succeeded, raising $551,000. As a result of their efforts, the students were invited to a dedication ceremony at the local Douglas Aircraft plant, where C54 Skymaster cargo planes were built for the war. The students named one of the planes the "Maine Flyer" and came up with the motto, "Faster and Higher, That's Maine's Flyer." In August 2015, a special commemorative celebration of this event was held.