District 207 invited to Join League of Innovative Schools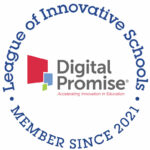 District 207 was one of 37 districts invited to join the ranks of the League of Innovative Schools for the 2021-2022 school year. The new cohort extends the network's reach to 125 districts across 34 states and expands its cumulative impact to 3.8 million students served over time. These districts were selected based on the following factors: vision and key achievements; potential for impacting student learning and educational leadership; openness to networking and knowledge sharing; and demonstrated commitment to racial, digital, and educational equity.
District 207 named one of the "Most Innovative School Districts" in U.S.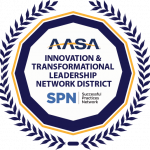 District 207 was one of 25 school districts in the U.S. in 2018 to be honored as one of the "Most Innovative School Districts" for its unique approaches to expand and support teacher learning and student success both during and after high school.
The award was provided by AASA (The School Superintendents Association) and the Successful Practices Network (SPN). A case study written by AASA provides in-depth insights into District 207's innovation in attracting and maintaining high quality educators, creating a unique in the country personalized coaching program for teachers, fostering teacher innovation and risk taking, and personalized learning for students which may be found here.
US News & World Report tabs District 207 for 2018 "Best High Schools"
Only 677 Illinois high schools made the news magazine's 2020 list of "Best High Schools." Maine South was one of those schools. Additionally, Maine South was ranked #34 in Illinois, Maine West ranked #102 in Illinois, and Maine East was ranked #110 in Illinois. US News utilizes a 4-step process involving graduate rates, college readiness, exam performance compared to statistical expectations, and the relative test performance of disadvantaged students.
Schools earn spots on Washington Post "Most Challenging" list for 2016
Washington Post education columnist and blogger Jay Mathews utilizes this formula: He divides the number of Advanced Placement, International Baccalaureate, and Advanced International Certificate of Education tests given at a school each year by the number of seniors who graduated that year. Mathews reasons that the extent to which a school challenges its students is best indicated by the number of students taking advanced courses and exams. Any result of 1.0 or higher earns a school a place on the list.
Nationally, only about 10 percent of schools meet that mark. Maine East had an index this year of 2.27. Maine South had an index of 2.18, and Maine West had an index of 1.64. In Illinois, only 71 of more than 750 high schools made the Post's list; among Illinois schools, Maine East is ranked 35th, Maine South 40th, and Maine West 59th.
Tech Insider names District 207 one of "14 Most Innovative Schools in America"
Innovation in technology has again placed Maine Township High School District 207 in select company, as Tech Insider has named the District's three schools, collectively, to its list of "The 14 Most Innovative Schools in America." Additional details may be found here.
District Administrator names District 207 a District of Distinction
Due to its work to improve the academic achievement of Latinx students and other minority learners, District 207 was named a district of distinction by District Administrator magazine. Learn more here.
District 207 first district to partner with Google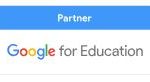 In 2007, under the direction of current Superintendent Dr. Ken Wallace and Dr. Hank Thiele, previously Assistant Superintendent for Technology & Learning, District 207 reached out to Google and became Google's first elementary and secondary school district Google Apps for Education partner. Today, as a result of that vision, G Suite for Education, the modern version of Google Apps, is used by millions of students and teachers. In District 207, having work available from any Internet-connected device in Google Drive, being able to simultaneously collaborate in G Suite, and the accessibility and affordability of Chromebooks continues to change learning on a daily basis for students and teachers.
Google has identified 10 high-performing districts from around the world and studied the processes and attributes that have led to their success. Maine Township High School District 207 is one of those districts and is featured here on Google's new Education Impact portraits, which may be found here.
District 207 Selected as National Demonstration Site by AASA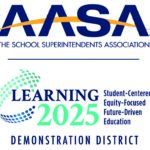 Maine Township High School District 207 was informed recently that it has been selected for the AASA's Learning 2025 Network of demonstration districts. A select few districts across the country are being invited by AASA (The School Superintendents Association) to be a part of this process. AASA invited select districts to apply to be a demonstration district. Only educational systems that exemplify student-centered, equity-focused practices with a solid commitment to the whole learner, anti-marginalization, and a future driven outlook are selected as demonstration districts. The goal is for each selected district to become lighthouse learning systems and serve as beacons for other educational systems.
Schools earn spots on Newsweek 2016 list of "Top High Schools"
Newsweek, assessing which schools do the best job of preparing students for college, ranked Maine South 73rd nationally in 2016 – the highest ranking achieved by a Maine 207 school in a national publication – and named Maine East in its 2016 "Beating the Odds" honor roll of schools that "do an excellent job of preparing students for college while overcoming obstacles posed by students at an economic disadvantage."
District 207 recognized for Digital Content
Maine Township High School District 207 was among only 11 districts in the country to receive a 2015 Digital Content and Curriculum Achievement Award. The Center for Digital Education established this awards program to recognize schools for their innovation and diligence in digital content and curriculum program implementation.
All three high schools are Illinois Democracy Schools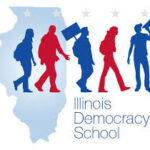 Believing that Illinois high school students deserve enhanced opportunities to learn and practice civic engagement, the Illinois Civic Mission Coalition created a process by which high schools affirm their commitment to civic learning by seeking recognition as a Democracy School. High schools are recognized for consciously promoting civic engagement for all students by all teachers. There is an intentional focus on fostering participatory citizenship and placing an emphasis on helping students understand how the fundamental ideals and principles of our democratic society relate to important current problems, opportunities, and controversies. Since 2006, just 74 high schools have been recognized.