Seven residents of Maine Township High School District 207 are elected to serve four-year terms as members of the Board of Education.
Board elections are held in April of odd-numbered years. When a vacancy occurs, the remaining members appoint a replacement to serve on the board until the next regular election.
Members receive no compensation for their services on the Maine Township High School District 207 Board.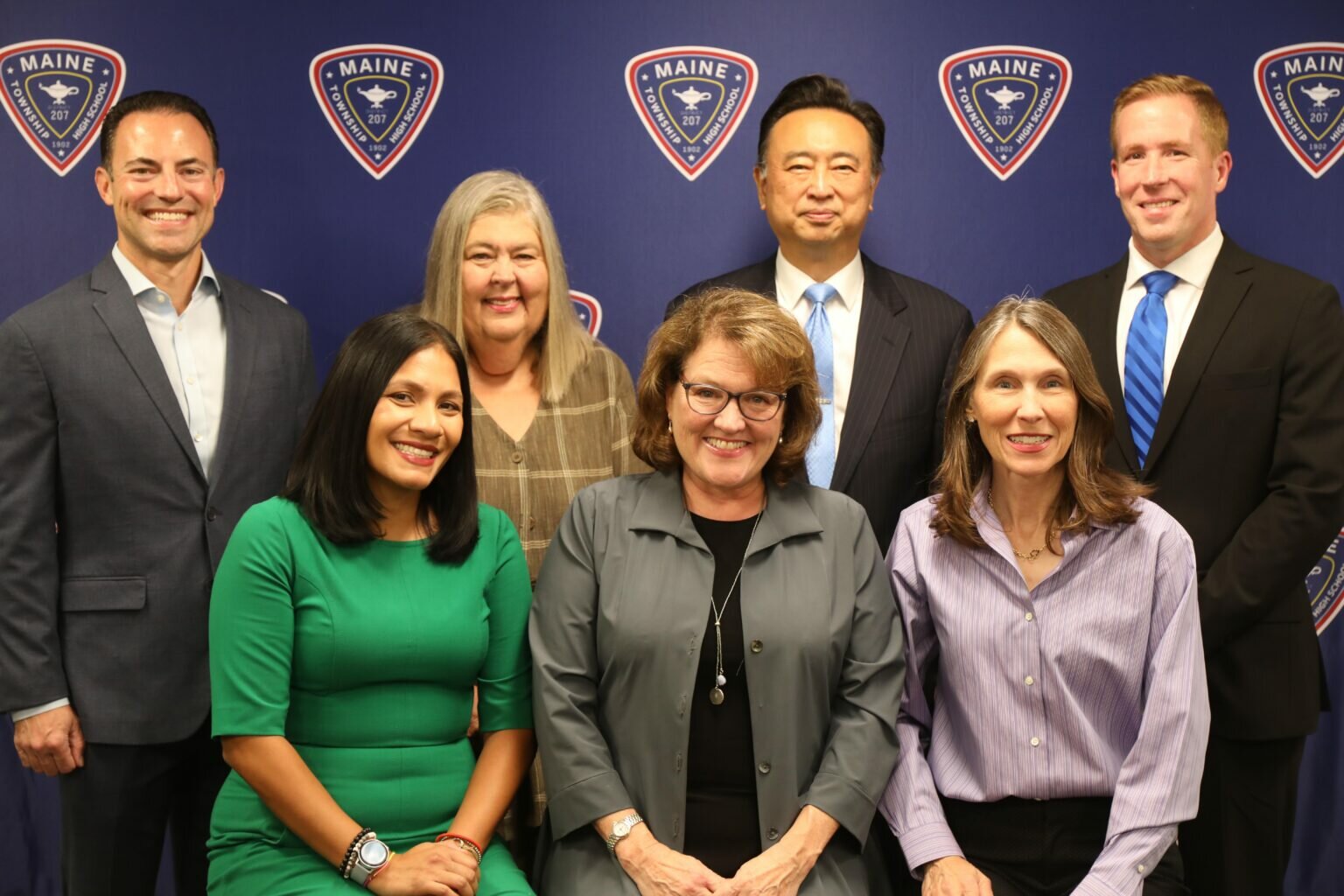 Front row, from left: Sheila Yousuf-Abramson, Carla Owen and Linda J. Coyle. Back row, from left: Dean J. Patras, Teri Collins, Jin Lee and Edward Eicker.
Current Board of Education Members
---
Edward Eicker
Appointed in August 2022
Jin Lee
Elected in 2013
Re-elected in 2017
Re-elected in 2021
Dean J. Patras
Appointed in August 2022
To email a Board member, please click on their name.
With the interests of students in mind, the Board represents the views of the community in matters affecting education.
It also determines educational standards, adopts policies for the administration of the school system, employs a superintendent, authorizes the appointment of staff members, approves curriculum, adopts a budget to maintain and operate the schools, and levies taxes to support the budget. Although the Board has final control over many local school matters, it is also subject to state and federal laws. Committees accomplish much of the necessary work before the Board arrives at final decisions. Like regular board meetings, committee meetings are meetings held in public. Interested citizens may better understand the background of board decisions by observing these meetings. Committees have included: Buildings and Grounds; Community Relations; Education; Employee Relations; Finance; and Policy.