Maine South Yearbook Honored Nationally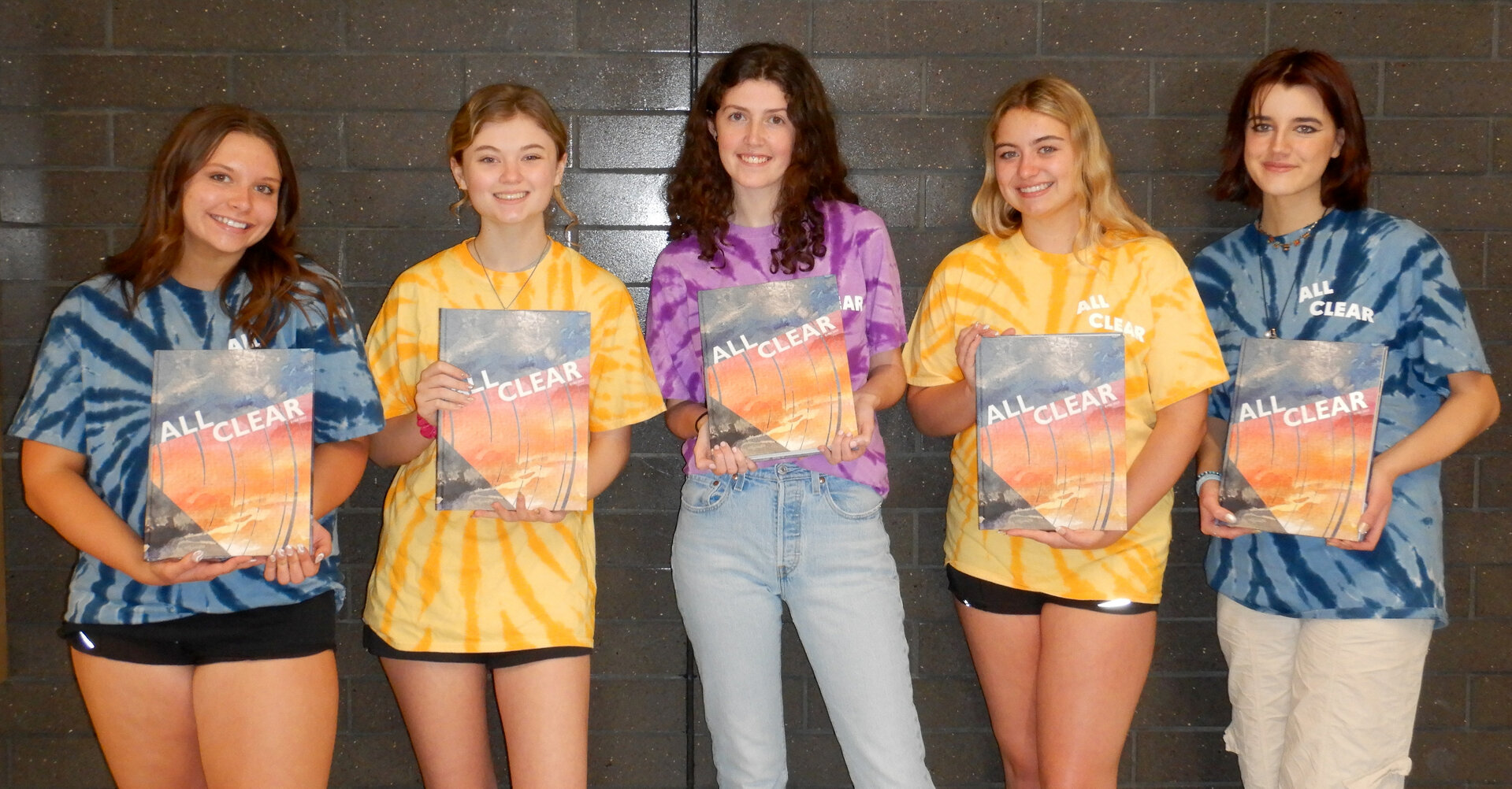 The Maine South edition of the Eyrie yearbook from the 2021-22 school year titled "All Clear" was featured in the 2022-2023 version of the Herff-Jones Portfolio, the annual compendium of best yearbooks produced by Herrf-Jones. Inclusion in the Portfolio signifies the Eyrie breaks into the top 10% of Herff-Jones yearbooks nationwide for overall design, coverage, and theme.
The same edition of the yearbook also was selected for inclusion in Herff-Jones' National Showcase Collection, and this honor designates the Eyrie as among the top 1% of Herff-Jones's client publications.
"The Showcase includes 15 yearbooks, selected out of our 7,000 or so customers in North America," says Ann Akers, Manager for Yearbook Customer Experience at Herff-Jones. "The Showcase allows us to put in the hands of our sales team exemplary books, award winners that are hard to come by as student models, and South's yearbook has a unique story to tell."
"South was honored in part for the way we structured our yearbook editorial team, as we have a hybrid model meaning the students that work on the yearbook are part of a school activity but also awarded a ¼ credit," says Richard Jones, the Eyrie faculty adviser,
Among the 15 books in the National Showcase, the Eyrie is the lone representative from Illinois.
Photo caption: The editorial board for Vol. 58 of the Eyrie, (l. – r.) Lily Kamienski, Alex Morley, Molly Shanahan (co-editor), Mal Crees, and Juliana Parisi (co-editor).